WINE SPECTATOR 2021
GRAND AWARD WINNER
PLUMED HORSE HONORED FOR 6TH YEAR RUNNING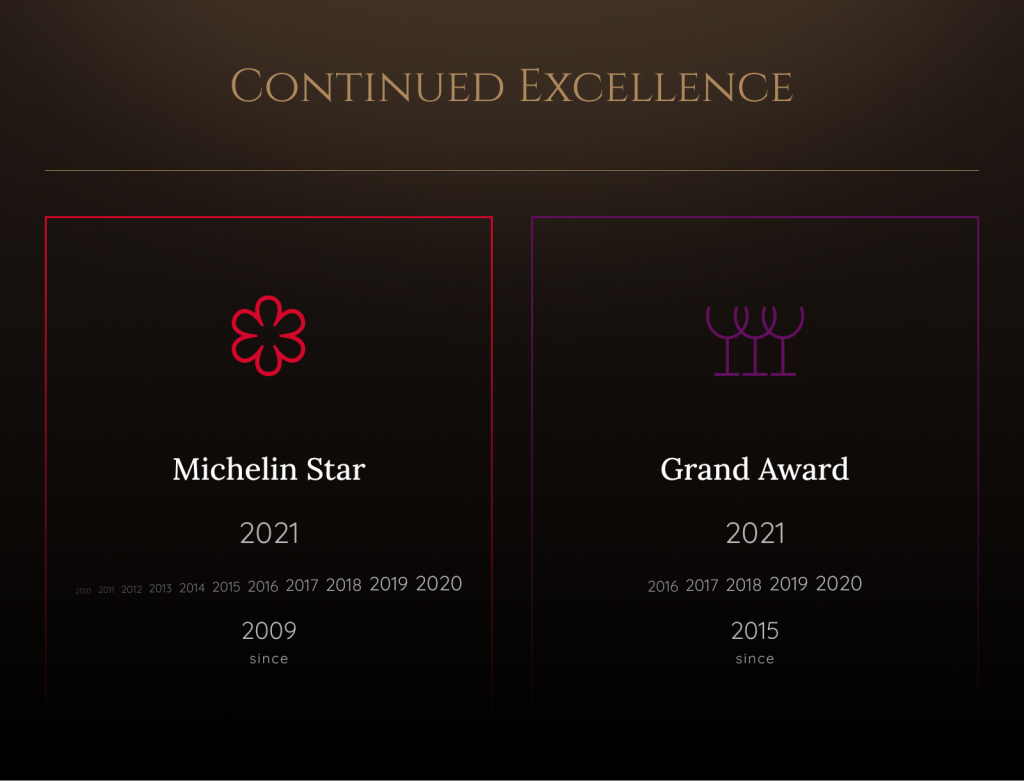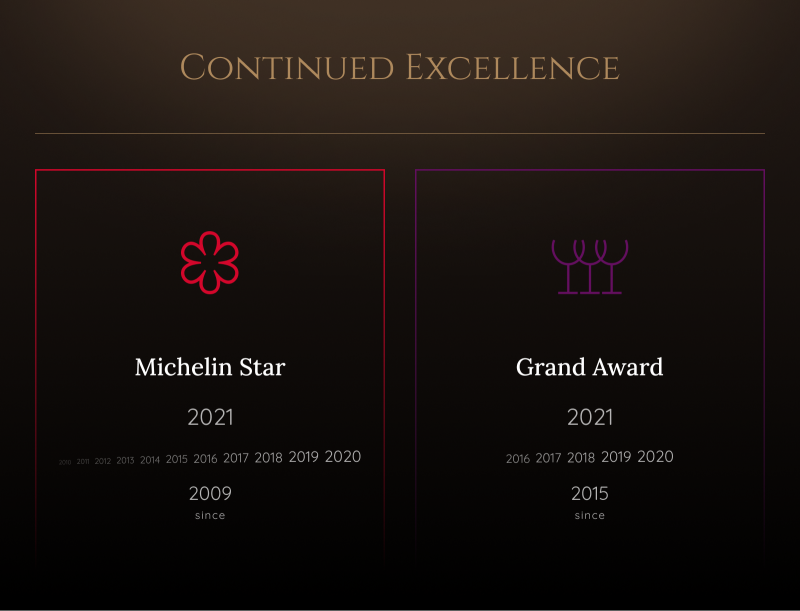 ARE YOU ON THE LIST?
BECOME A PLUMED HORSE VIP
Ever wonder what we have cooking up our sleeves?  Find out by becoming a Plumed Horse VIP.
As a Plumed Horse VIP you will receive priority access to exclusive events and holiday reservations. You will be the first to know about the latest Plumed Horse developments, menu changes, and more.
Sound good?  All we need is your email address.
WELCOME BACK
DINE WITH US!
We're happy to announce that we are accepting reservations to dine with us.
We have dining available indoors and outdoors; with three separate heated dining areas.  Plumed Horse elegance is sprinkled throughout, with fountains, firepits and chandeliers accenting your evening.
While our dining areas are heated, we remind you to not forget your favorite jacket or sweater!
PLUMED HORSE BOUTIQUE
TAKE LUXURY HOME WITH YOU
The virtual doors of our boutique are open!
Plumed Horse Boutique sets the stage for you to take some of our finer products home with you.  Whether you're looking for our monthly Champagne selection, our Plumed Horse Reserve Caviar, or our delectable chocolates, Plumed Horse Boutique has you covered.  Place your order online, and pick it up later that day at the restaurant (or have it delivered within a 10 mile radius for an additional fee).
Please note, Plumed Horse Boutique is currently only open Friday – Sunday from 4pm – 9pm.
INSPIRE AND DELIGHT
WITH A PLUMED HORSE GIFT CERTIFICATE
Whether it's food from our award winning Chef, wine from our Grand Award winning cellar, or gem-inspired chocolates from our decadent chocolaterie, Plumed Horse gift certificates give the in-person gift of elegance and quality with memories to last a lifetime. Pick yours up from the Plumed Horse Boutique today!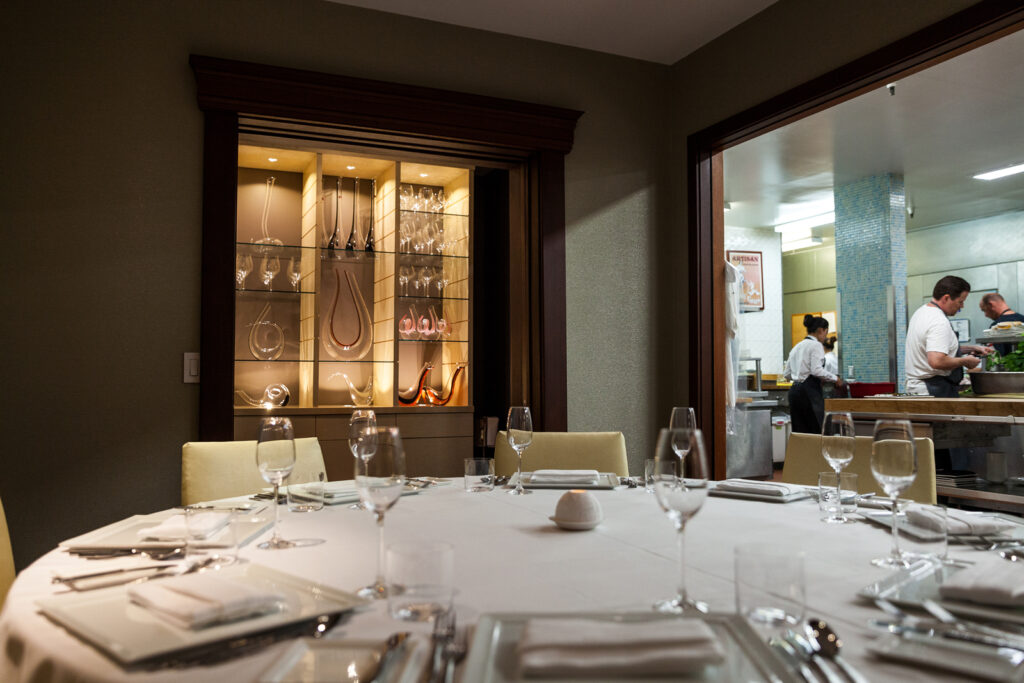 PLUMED HORSE SIGNATURE COCKTAILS ARE HERE
SAMPLE OUR INNOVATIVE CREATIONS IN OUR ELEGANT AND SPACIOUS LOUNGE
Whether you're unwinding before dinner or connecting with friends, the Plumed Horse bar & lounge is the perfect setting. We've re-opened our elegant, spacious bar & lounge with an all-new menu of six signature cocktails. Relax and indulge in inspired inventions with blends of white whiskey and bitter bianco, or melded fruit flavors with cucumber-infused vodka, topped with basil foam. Come expand your palate with us.
Explore our full signature cocktail menu →
CHEF PETER ARMELLINO
OVER 30 YEARS OF CULINARY EXPERTISE
Peter Armellino began cooking professionally in New York when he was 17 years old. He opened the Park Avenue Cafe in 1992, followed by stints at New York City's Gotham Bar & Grill and Gramercy Tavern.  In 1999, Armellino came to San Francisco, where his culinary skills soon landed him a position as Sous-Chef of Jardiniere, where he worked with Douglas Keane.
After his tenure at Jardiniere, Armellino was lured to rural Woodside and became the Chef de Cuisine at Village Pub. At the pub, Peter assisted rising star Chef Mark Sullivan, where he further refined his craft, and adopted a feeling of connection between food and farmer. In 2001 he joined longtime acquaintance and fellow New Yorker (via France) Laurent Manrique as Chef de Cuisine at Campton Place in San Francisco. Armellino continued this partnership when he moved to Aqua's kitchen as Chef de Cuisine in 2003.
In 2005, Jardiniere Executive Chef Traci des Jardins chose Armellino from a pool of hundreds of former and current associates to be one of her two co-chefs as she faced Iron Chef Mario Batali in "Battle Shrimp" on the hit Food Network show "Iron Chef", a battle des Jardins won.
Armellino has dedicated his time to charity work as well, working over the past several years to benefit such organizations as Share Our Strength, Meals on Wheels, Tibetan Aid Relief and Tsunami Aid Relief.
"Coming to the South Bay, which is wide-open territory, is an amazing opportunity for my team and me to blaze a fresh trail, comments Armellino, "Our aim is to redefine fine dining in Silicon Valley."
Under Armellino's leadership, Plumed Horse presents elegant, modern California Cuisine, emphasizing what is fresh, seasonal and sustainably produced.