Private Functions
The Plumed Horse is an ideal venue to host your next private function, whether it's for business or pleasure, family or clients.
We have several private dining areas perfect for an intimate meeting or special occasion, or large party such as weddings, rehearsal dinners, board meetings or charity fundraisers.
Our team of meeting and event specialists can accommodate special needs and menus, and offer complete AV and professional meeting support.
From 10 to 200, we can make your next function a memorable one, sure to impress your business partners or best friends.
Contact us to reserve a room (events@plumedhorse.com).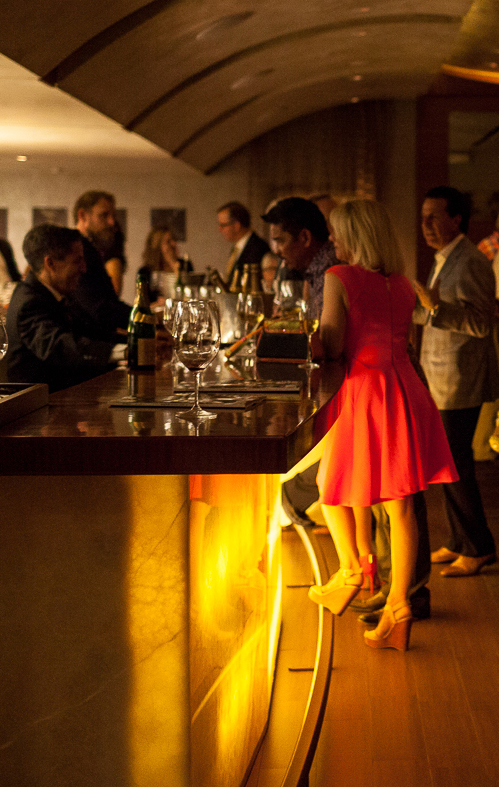 Chef's Table
The Chef's Table offers the most unique dining experience in the Bay Area. Our Chef's Table is a fully private room that accommodates a maximum of 12 guests. With its floor to ceiling window and strategically positioned mirrors, guests can see Chef Peter's genius come alive in the kitchen without the operational noise.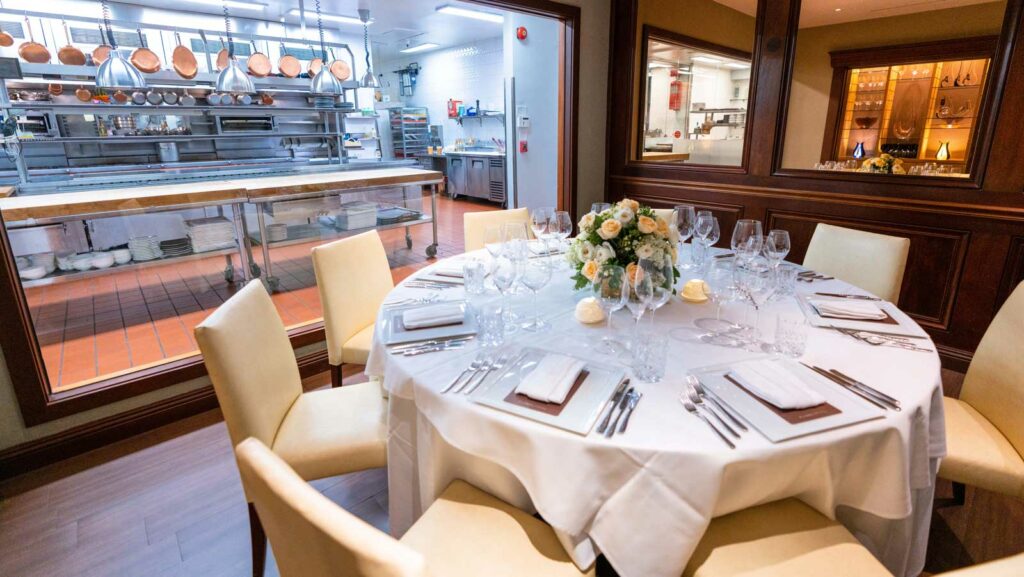 Rose Room
Our Rose Room, which gets its name from the delicately etched windows that glow with natural light, is a fully private room and is the ideal space for an elegant dinner. The Rose Room can accommodate a maximum of 28 guests at one single table, and up to 44 guests at individual tables.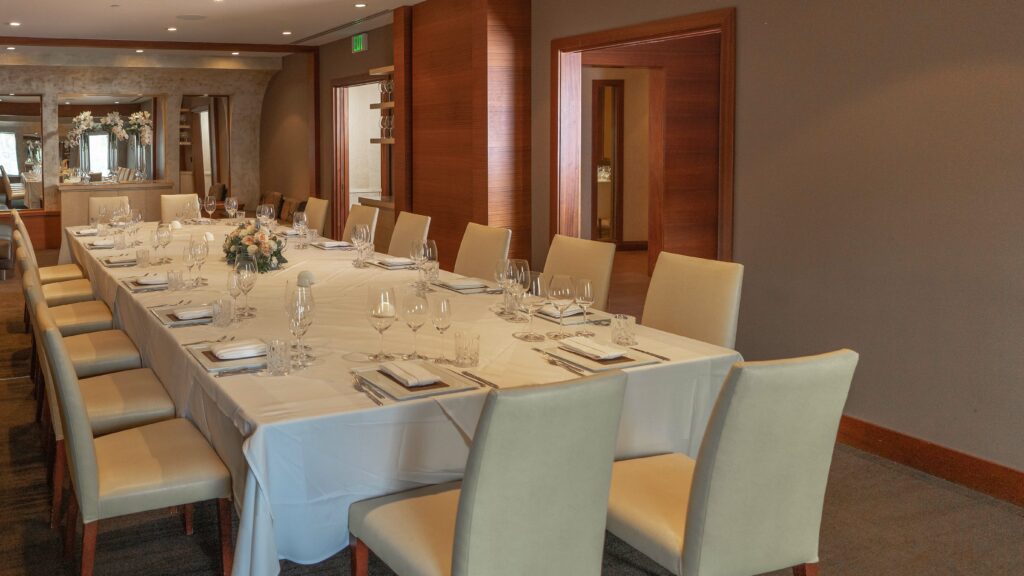 The Library
Our intimate Library Room, with chocolate brown hues that give the space a comfortable warmth and elegance, is a fully private room that can accommodate a maximum of 16 guests.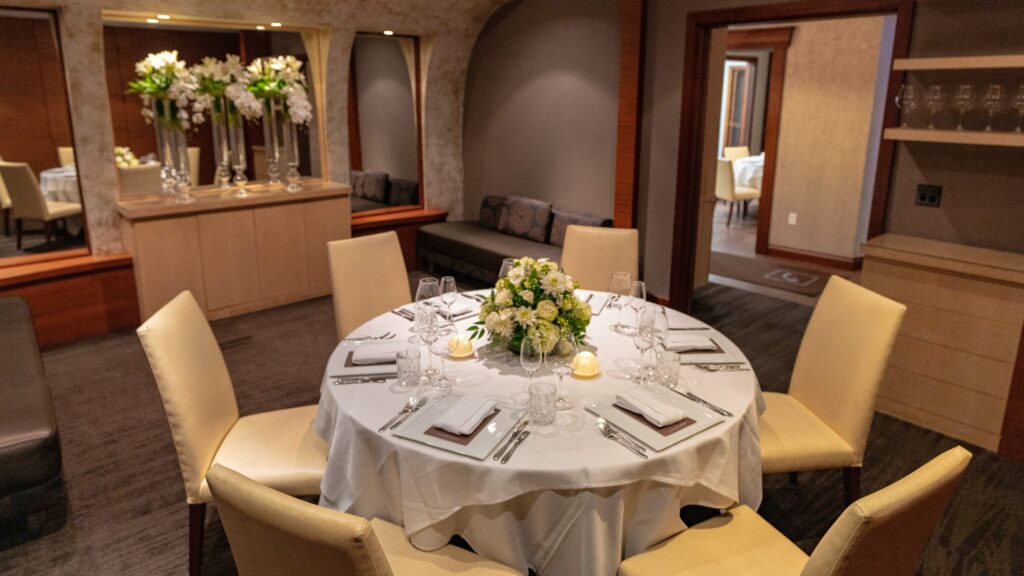 Gold Room
The Gold Room derives its name from the gold silk panels that adorn the dark mahogany walls. Illuminated stained glass windows offer a kaleidoscope of colors during the daylight hours and cast a beautiful glow into the room in the evening. With 400 square feet of space the room easily accommodates up to 30 guests in a multiple table arrangement or one table of 20.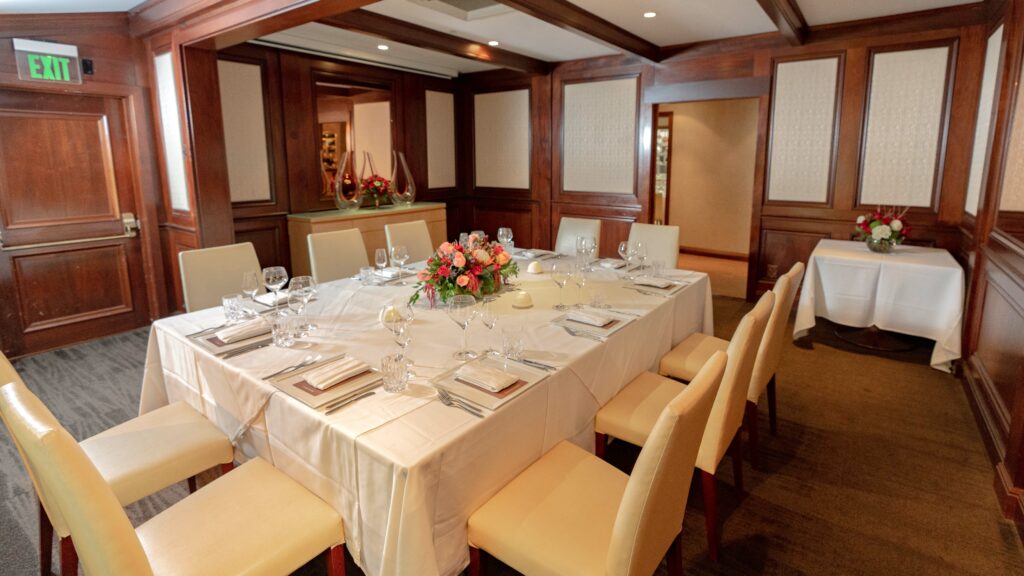 Main Dining Room
The Main Dining Room features an impressive barrel ceiling of shimmering Venetian plaster, overlaid with sycamore panels that arch over massive leather-framed mirrors and sapelli wood walls. The Main Dining Room can accommodate up to 100 guests.