WELCOME BACK
DINE WITH US
We are now offering dining indoors and outdoors.  Plumed Horse elegance is sprinkled throughout, with fountains, firepits and chandeliers accenting your evening.
While our dining areas are heated and covered, we remind you not to forget your favorite scarves, jackets and sweaters!
We have private rooms available for reservation as well. Contact us to book your room events@plumedhorse.com.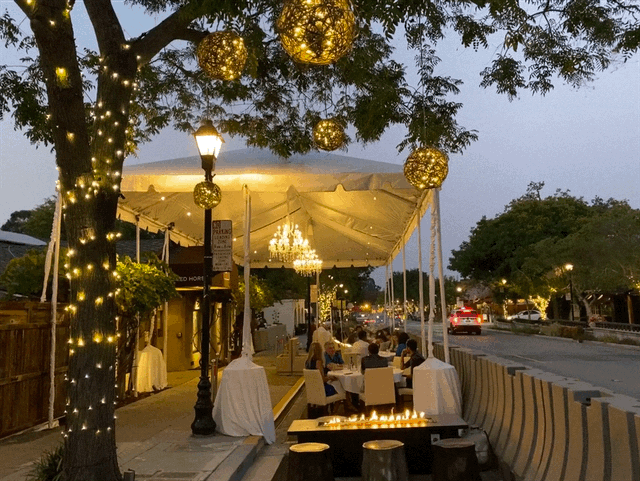 RESERVATIONS ACCEPTED WED-SUN, 5PM – 10PM